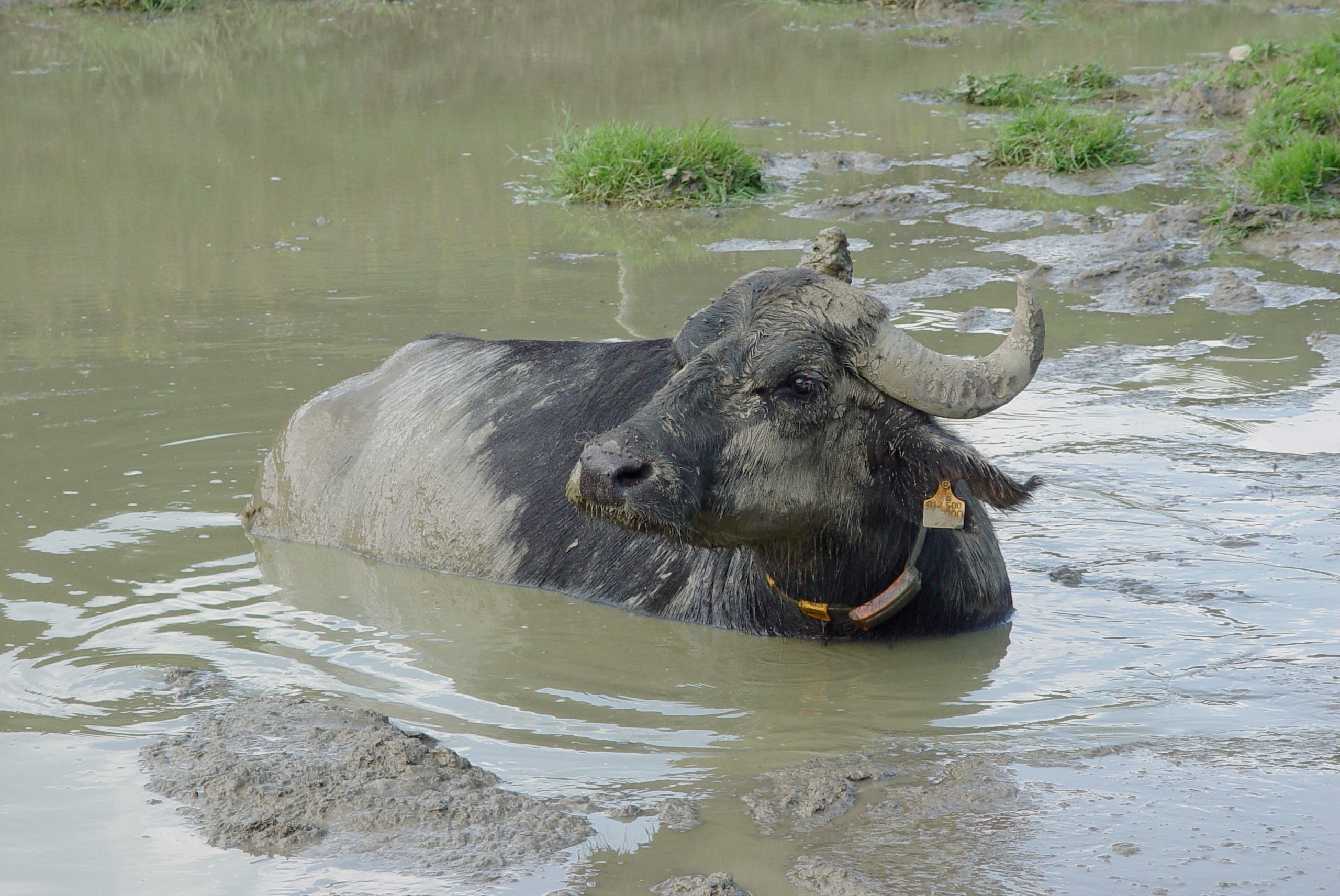 Buffalo breeding in Travers
Buffalos are the greatest! Curious, strong, robust and very patient - that's how we experience the black giants. With impressive power and size, each animal asserts its position in the herd. The imposing horns give a clue that we are dealing with an originally wild animal. And it's a true heavyweight weighing up to 900 kg. It can knock you out if you're not careful!
Give us our daily buffalo today
Buffalos are a great source of food with excellent properties:
The buffalo meat combines wild aromatic taste with perfect nutritional values, i.e. 40% less cholesterol and 25% less fat than beef. The meat contains 10% more iron and is rich in minerals, vitamins A and B12. An absolute must for gourmets and conscious connoisseurs.
Buffalo wanted?
Whether you dream of a small pet or want to breed buffalo professionally, we have the right animal for you. Feel free to contact us.
Every bath you take...
A buffalo feels good in the pasture in any weather, even in snow! An insider tip among buffalos: the soothing bath in the mud protects the skin from parasites and the sun. Our buffalos don't hesitate to sit in a small puddle of water until it becomes a huge water hole.
Breeding - (no) child's play
Buffalo breeding requires a lot of observation, mindfulness and love. The buffalo cow gives birth to the calf without human help after 10 months of gestation. The calf is looked after first by its mom and then by us.
To receive all the important nutrients they need our buffaloes are fed a mixture of hay, grass silage, corn, straw and malt daily.
Inhalte von Google Maps werden aufgrund deiner aktuellen Cookie-Einstellungen nicht angezeigt. Klicke auf "Zustimmen & anzeigen", um zuzustimmen, dass die erforderlichen Daten an Google Maps weitergeleitet werden, und den Inhalt anzusehen. Mehr dazu erfährst du in unserer Datenschutz. Du kannst deine Zustimmung jederzeit widerrufen. Gehe dazu einfach in deine eigenen Cookie-Einstellungen.
Zustimmen & anzeigen