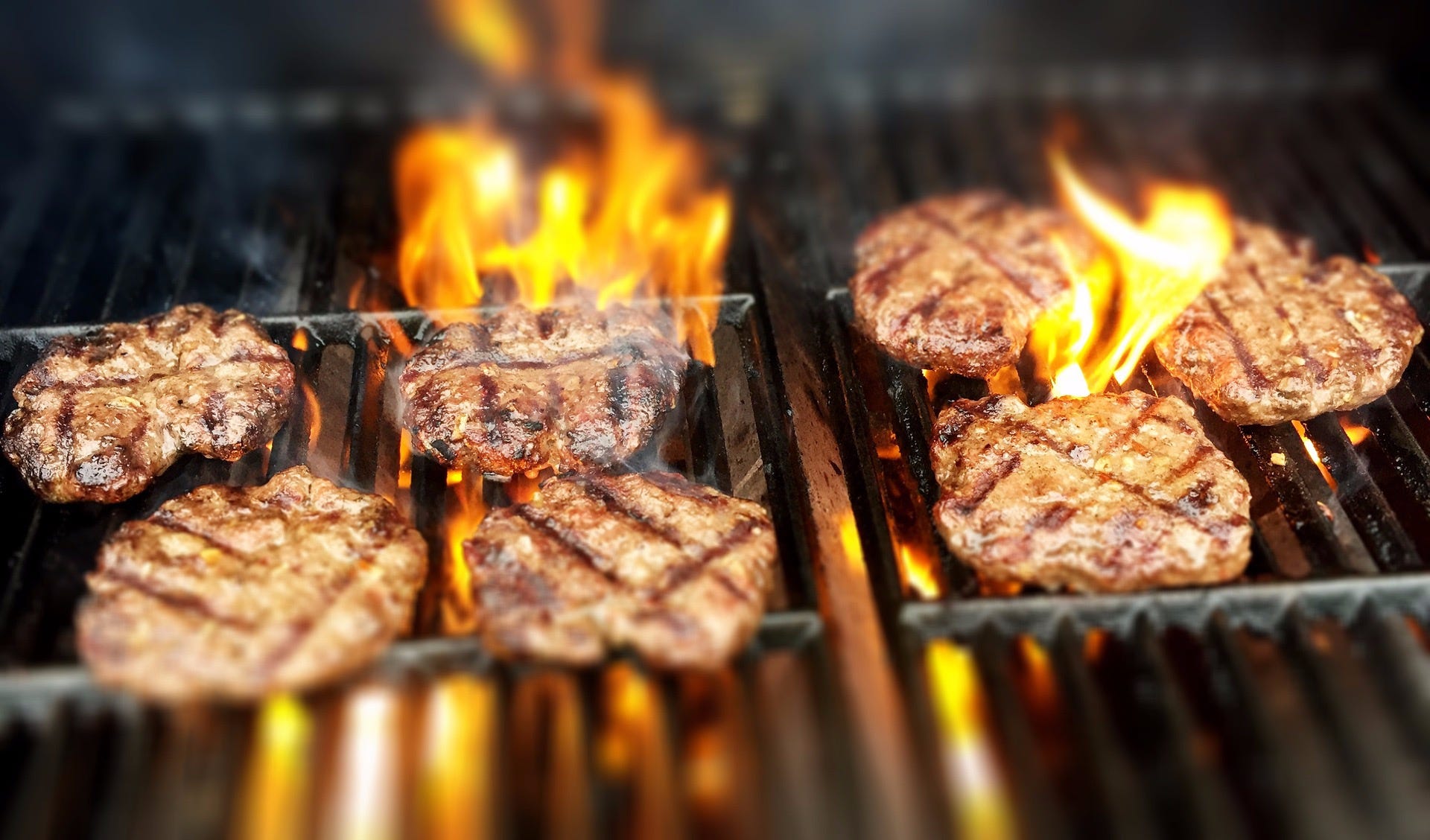 Buffalo Meat from Travers
No matter what angle you look at this: Buffalo meat is one of the most aromatic meats, with an intense taste full of fine nuances.
We look forward to your order by email. You can collect your ordered products from us every Saturday between 10 a.m. and 12 p.m.
Les Quarres 3 - 2015 Travers
If this is not possible for logistical reasons, we will look for a solution together.
All meat products are available fresh or frozen (except dry sausage) if ordered in time.
Burgers
Our buffalo burgers are a success at every barbecue party. You get the authentically seasoned patties in the popular sizes of 100g, 125g and 150g. The burgers are available fresh or frozen in packs of 2 or 4. We also offer our giant packs, customizable in size to suit your event. We regularly supply to festivals and other major events. And by the way: you can grill very well even in wintertime.
Price: CHF 28.- / kg
Minced Meat
Our buffalo minced meat ensures a thousand variations in your kitchen. The taste is deliciously intense - that's how minced meat should taste.
Price:
CHF 21.- / kg (1kg, 2kg, 5kg packs)
CHF 23.- / kg (500g packs)
Veal Sausage
The white sausage made from buffalo veal is not only delicious, but also quickly prepared in the pan. Available in a 5-pack of approx. 700 g
Dry Sausage
This dry sausage made from buffalo meat is perfect for every aperitif. The savory taste is similar to that of salami.
Weight: about 140g.
Price: CHF 8.- / each
Tartare de buffle
Our buffalo tartare is a real delicacy. Don't miss out on this culinary experience, preferably with a good pinot noir and freshly baked bread.
Available frozen in 150g portions.
Price: CHF 65.- / kg